Eyelash tint – 30 minutes
£26
(+ £2 for senior therapist)
Eyebrow tint – 15 minutes
£14
(+ £1 for senior therapist)
Eyebrow & lash tint – 30 minutes
£31
(+ £4 for senior therapist)

Professional eyelash extensions, lightweight, natural or dramatic, waterproof and durable, longer, thicker lashes.
£85
(+ £5 for senior therapist)
£28
(+ £2 for senior therapist)
Mini infills – 20 minutes
£16
(+ £2 for senior therapist)
Lash removal – 20 minutes
Russian layering – 2 hours
Layer up the volume with this advanced technique that involves attaching ultra-fine lashes on to each individual eyelash for a full high impact.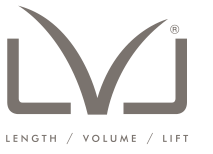 LVL Lash, Volume and Lift – 45 minutes
A stunning alternative to extensions, designed to dramatically enhance natural eyelashes, it involves lifting and tinting the lashes and lasts up to 6 weeks.
Matisse High Definition Eyebrows
A technique that transforms eyebrows into the perfect shape, involves brow tinting, waxing, plucking and threading.
Matisse Loyalty Card
We reward our regular clients with an exclusive points scheme, please ask for details.
Gift Vouchers
Matisse gift vouchers are available. Please use the form to get contact us and we will assist.
Late Arrivals
Please be aware that if you are late for your appointment, your treatment time may need to be reduced or rearranged.
Mobile Phones
Please refrain from using mobile phones or turn them to silent mode.